Darwin Hall, Lichfield [2009]
Glass manifestations, textured surfaces, strategically placed text and incidental light works for a new community centre. With BryantPriestNewman architects.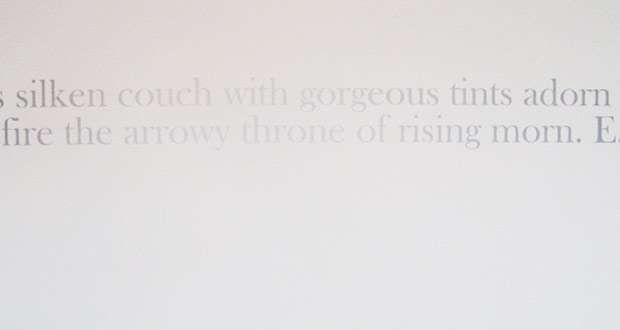 Influenced by phrases in Erasmus Darwin's 'The Botanic Garden', the integrated work aims to provoke intrigue into Darwin's obsessions of light and shells through the experience of both the building's interior and exterior. Investigations were made into the movement of light throughout the building and the use of prismatic film to manifest spectra. Vinyl text and other manifestations were placed at specific locations within the building often relative to their subject matter, whilst having a certain opalescence to behave differently in changing light conditions.